Customer Reviews
05/26/2022
I recommend this product
Awesome product!!
I've been using P3 for years now, I absolutely love the lotion. It is so powerful you'd think there is a bunch of chemicals in it but it is all natural!! If you have muscle and joint pain you will not regret buying this!
04/03/2022
I recommend this product
Works really well
Works better than others I've tried Will definitely order more
Elizabeth T.

Canada
02/22/2022
I recommend this product
p3 lavender muscle/joint cream
works for me thats all t\i care about
William S.

Canada
12/10/2021
I recommend this product
I received the product tried it it worked fairly well but I'm going order the extra strength one it may be better for me.also thank you for the hand sanitizer I really liked it .so ill be ordering again.
Catherine E.

Canada
12/07/2021
I recommend this product
excellent product!
Excellent product highly recommend for aches and pains! I have alot arthritis helps alot as well had sore neck recently put on and pain was gone instantly! Is worth it to buy it also lasts pretty long time.
Linda C.

Canada
11/05/2021
I recommend this product
Giving THANKS
I'm in shock to be honest. This cream is absolutely a game changer for me. Sir you gave me a wonderful wonderful gift. I was waiting to tell you after I had been using the cream for awhile. You just don't know what you have done for me. I had tried everything and I mean everything nothing worked and on a senior pension I finally had given up. Just couldn't spend anymore money on stuff that did not work. I put the cream on as soon as I got the cream and within minutes I was pain free for the first time in over 3 years. Listen I could go on and on how much I love you and your wonderful wonderful products and I'm hooked will absolutely be a loyal customer. Thank You Thank You Thank You
Debbie C.

Canada
11/03/2021
I recommend this product
Great pain relief cream
I love this cream. It's light, not too oily or sticky, and it smells amazing. Plus it provides the best pain relief compared to all the other products I've tried.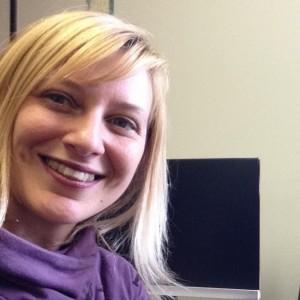 JL
Jo L.

Canada
10/14/2021
I recommend this product
P3 cream
I'm completely satisfied with P3 cream, I'm not waking up from shoulder or wrist pain, my bursitis and arthritis love it! I have given the samples that were in with my purchases to my daughter who also has wrist pain, she will be purchasing from you as well as my friend. Sure am glad I found P3
Maryellen P.

Canada
11/22/2021
P3 Products Ltd
I'm happy that you're enjoying the cream, Maryellen. I'm sure that the star rating was intended to be higher than 1, but I'm just glad that you're finding relief! ~Mike